Sloan Optima With Connect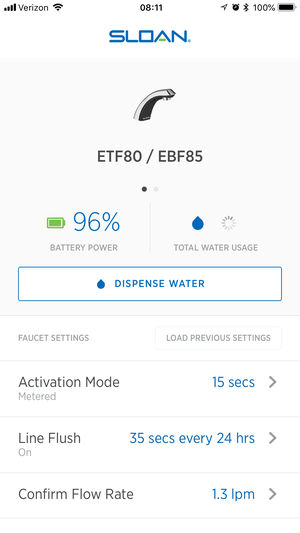 Smart Water Managment Made Simple!
The new and improved Sloan Optima faucet line is now easier to install and maintains faucets by 50%! With 8 different deck mounted faucets and 2 wall mounted faucets, Sloan's new faucet line is not just effiecent, but has a number of styles to choose from. Additionally, all mounting hardware and quick-connect spout hoses are now included. The most impressive feature of this new product line is you can adjust the settings and monitor you water usage from your phone!