Nomaco Receives GREENGUARD Indoor Air Quality Certification®
Nomaco Insulation is pleased to announce that its elastomeric and polyolefin insulation products are now GREENGUARD Indoor Air Quality Certified® for low volatile organic compounds (VOCs).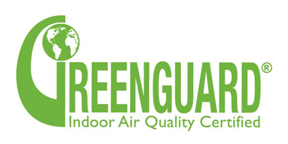 These products have met the most stringent classification GREENGUARD offers, which is children and schools. GREENGUARD certification assures architects, designers, product specifiers, and purchasing organizations that GREENGUARD certified products meet acceptable IAQ pollutant guidelines and standards for chemical and particle emissions.
In addition, Nomaco Insulation's elastomeric products were also certified as Microbial Resistant. This assures industry professionals that the GREENGUARD Environmental Institute (GEI) found these products to resist the growth of mold.
"Third-party validation from the GEENGUARD Environmental Institute (GEI) is the highest IAQ certification available," explained Scott Edwards, president of Nomaco Insulation. "Nomaco Insulation is pleased to offer our customers this assurance that our products are LOW VOC and environmentally friendly."
To learn more about GREENGUARD certification or for an on-line guide of certified products, visit greenguard.org