Sloan® ECOS™ Sensor Activated Flushometer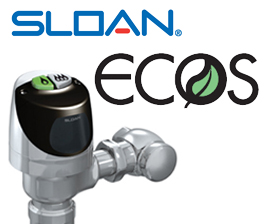 The new Sloan ECOS™ Dual-flush Flushometer is the first electronic valve of its kind. Advanced sensor technology allows for hands-free operation while still delivering water-saving dual-flush performance.
The New Standard in Water Efficiency.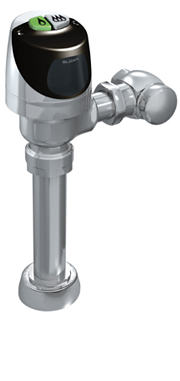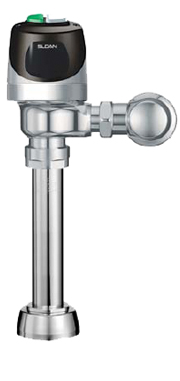 The valve bases flush volume on the usage.
Intuitive dual-flush buttons enable users to choose a 1.1- or 1.6-gpf flush.
Whether flushed manually or automatically, the new Sloan ECOS offers unequaled efficiency and reliable performance.
See specification sheet attached for detailed information on the Sloan Ecos dual-flush Flushometer.