Sloan - REVIT® Structure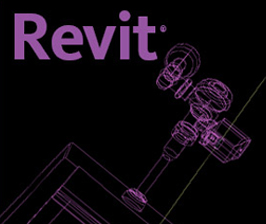 Revit® Structure software provides coordination and change management through fully integrated physical and analytical modeling for structural engineering, analysis, design, and documentation. You gain a competitive advantage by being able to create a single building model for all your structural analysis and design - and use that same model to create all of your construction documents.
Increase Efficiency
Does your engineering team spend too much time on laborious and repetitive tasks, such as entering the same information for various analysis models and again for construction documents? Revit Structure provides a timesaving solution that enables engineers to create a single building model for different types of analyses and for all construction documents.
Improve Accuracy and Consistency
Are you looking for a better way to handle design changes and reduce coordination errors? Revit Structure minimizes manual view updates as well as the headaches associated with last-minute changes. Every drawing sheet, every 2D and 3D view, every detail, and every schedule is a direct representation of the same underlying building database, so a change anywhere is updated everywhere. What's more, in Revit Structure all construction documentation accurately reflects any design change resulting from linked third-party analysis.
Better Design Flexibility and Coordination
What if you could improve coordination among the entire design team? Revit Structure models link to AutoCAD® segments for efficient coordination between structural engineers and architects. And, Revit Structure enables you to easily accommodate changes late in the project for better design flexibility.